About Rockland Massachusetts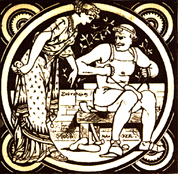 Rockland, Massachusetts, is a small town of about 15,000 located 20 miles southeast of Boston. Midway between Boston and Plymouth, and 10 miles inland from the Atlantic coast, Rockland adjoins the historic towns of Weymouth, Hingham, Abington and Hanover. The area was settled as a farming community in the early 18th century, and was incorporated as the town of Abington in 1712. Union Street, now the town center, was developed in East Abington in 1812, and by the time of the Civil War East Abington was a thriving commercial center, with shoemaking as the major industry. Significant inventions in Abington in the early 19th century transformed the shoemaking industry from a hand operation to a machine powered industry and brought prosperity to the community. In 1874, fueled by anger over taxes raised for a school in Abington Center, East Abington seceded and took the name of Rockland for the new town. In the twentieth century the Boston suburbs have grown around Rockland, and it is home now to banking offices and light industry.
Rockland natives include Maria Louise Pool, a Victorian novelist, and Colonel Brian Duffy, commander of the Space Shuttle Endeavour.
Views below show Rockland Center at the turn of the last century.
---
| | |
| --- | --- |
| | Union Street showing R.C. Church |
| Union Street looking North | |
| | Memorial Library |
| Union Street looking South | |
| | Corner of Union and Pacific |
| Union Street in Winter | |
---
Link to the Rockland, Mass, Home Page
Walgreens Development Plan Targets National Register Historic District in Rockland, Massachusetts
Go to J.R. Burrows & Company Main Page
---

J.R. Burrows & Company
P.O. Box 522
Rockland, Massachusetts 02370
E-mail: merchant@burrows.com
Phone: (800) 347-1795; Phone: (781) 982-1812 Fax: (781) 982-1636
---
Last updated June 26, 2002