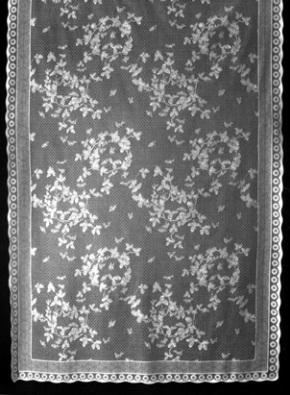 Sizes & Prices
Available in White and Ecru
60" wide x 54" long = $118
60" wide x 60" long = $128
60" wide x 72" long = $149
60" wide x 84" long = $172
60" wide x 90" long = $190
60" wide x 108" long = $227
Honeybee yardage:
60" wide = $75

Fabric Content: 95% cotton/5% polyester

*All sizes are approximate, with a 3% allowable variance. There may be additional shrinkage after washing.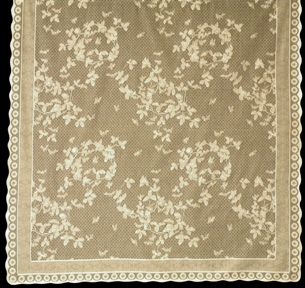 Honeybee Lace Curtain (in Ecru)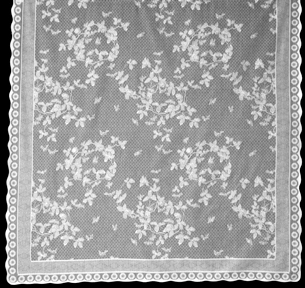 Honeybee Lace Curtain (in White)
Candace Wheeler won distinction in the 1880s with her Honeybee wallpaper design, winning first place in a national design competition. Our Scottish artists interpreted Honeybee for Burrows Studio as a curtain panel and chose their finest 14-point quality to weave the fine detail.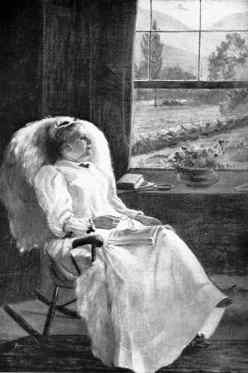 The industrious honeybee is a fitting symbol of this woman's impressive career. Mrs. Wheeler began her working life by establishing women's aid and needlework societies in New York in the 1870s. Her work helping indigent women reflects the social commitment of early followers of the Arts & Crafts movement.
During the early 1880s Candace Wheeler worked in an artistic design partnership with Louis Comfort Tiffany, Lockwood de Forest and Samuel Colman. Their firm decorated the White House state rooms for President Chester Alan Arthur and worked for other noteworthy clients. Their interior design work is considered a high point of the Aesthetic Movement in America.

Later Candace Wheeler directed her own design business, Associated Artists, with a group of women designers. Another major project was the development of a mountaintop resort property in the Catskills called Onteora. Her artist-daughter Dora Wheeler Keith and architect-son Dunham Wheeler worked with her during her later career.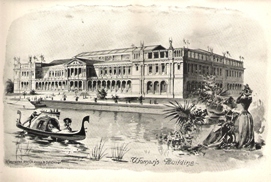 Woman's Building
Columbian Exposition 1893
A crowning achievement to Mrs. Wheeler's career was her selection to oversee the interior design of the Women's Building at the World's Columbian Exhibition in 1893. Candace Wheeler is known as a pioneer among women in the field of interior design and is regarded as a significant roll model for the Women's Movement.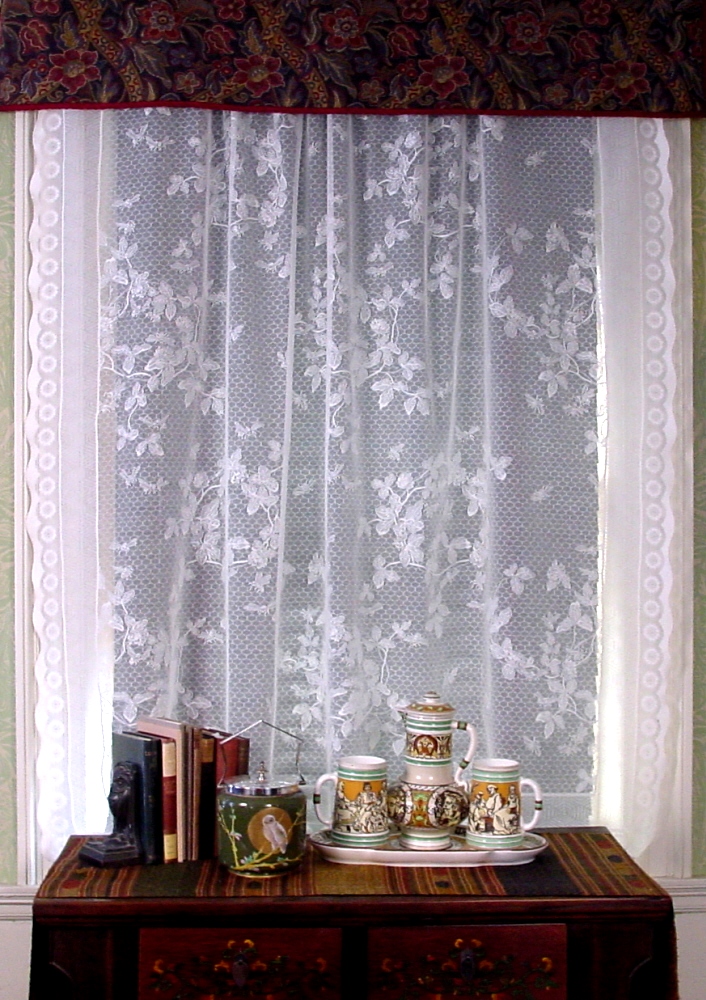 Honeybee Lace Curtain in Parlor Window
Mrs. Wheeler also edited and wrote books on needlework and interior design, including Household Art (1893) and Principles of Interior Decoration (1903)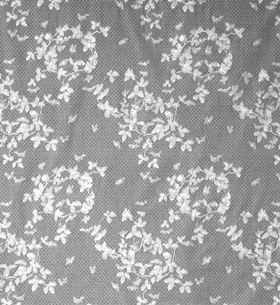 Detail of Honeybee Lace Curtain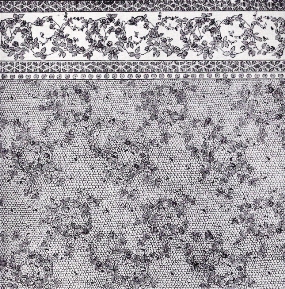 Original Drawing of
Honeybee Wallpaper - 1881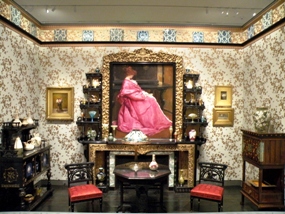 Honeybee Wallpaper & Frieze
Aesthetic Movement Gallery
Art of the Americas Wing,
Museum of Fine Arts, Boston MA